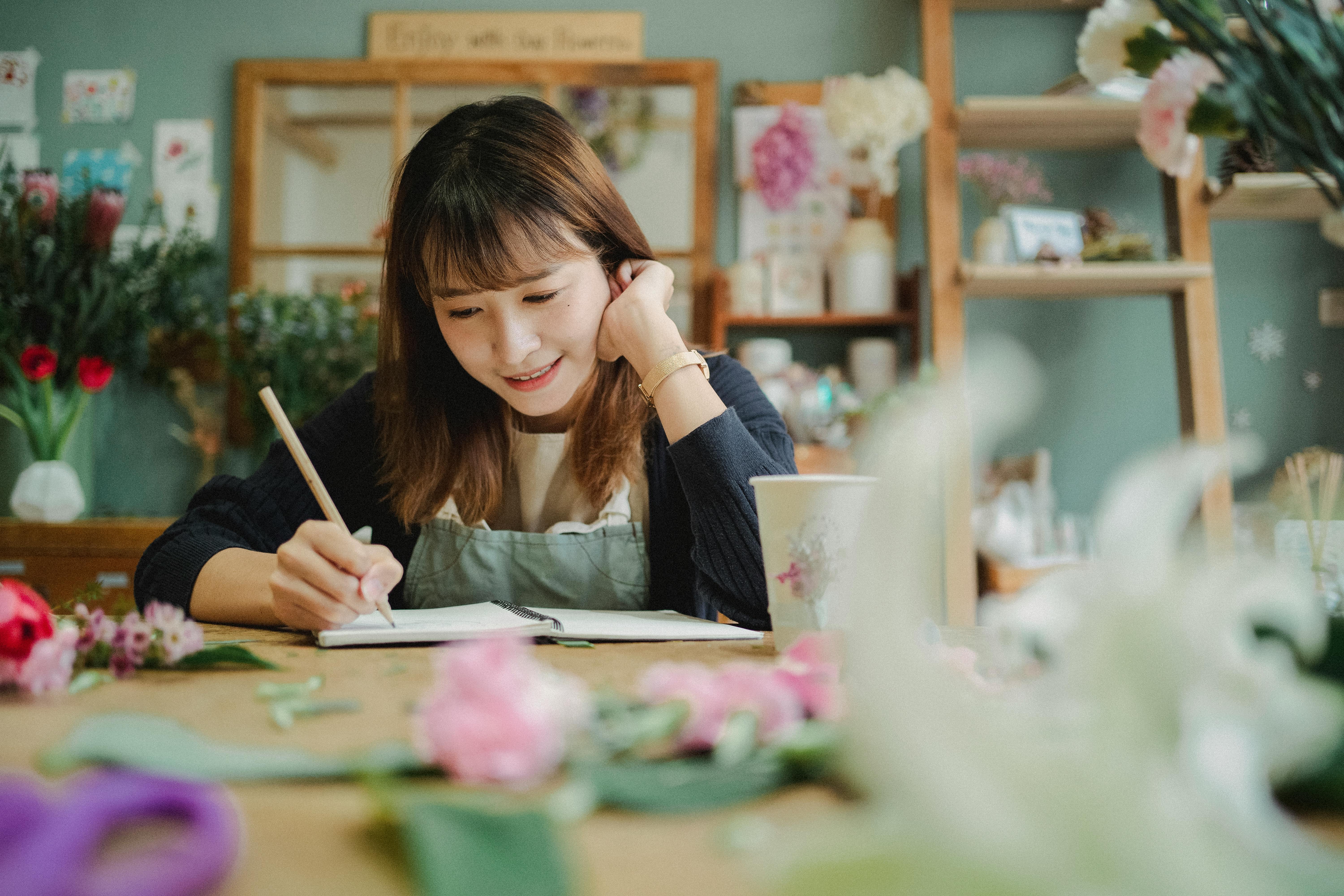 There aren't many places in the world that take your breath away the moment you arrive at your destination, but Santorini is certainly one of them. You will be in awe of the multicolored cliffs that are cleverly placed for tourists to enjoy the amazing views of the Caldera. It's a great incentive for millions of travelers to arrive each year, whether it's for their romantic honeymoon or just to spend a week with friends or family in the sun. However, no place in the world is perfect, and before visiting Santorini, it may also be best to be warned about its main drawbacks, which may scare some people away. Here are the 5 best and 5 worst things about Santorini.
5 best things about Santorini
1. Beautiful views
It goes without saying that the views you will see are impressive in most parts of the island. If you stay in places like Oia, Imerovigli, Fira or Firostefani, all you have to do is turn your head to the side and take in the views of the Caldera. There aren't just a few places to witness a spectacular sight, they are at every point of your journey. Just walking through these villages will be the highlight of your trip, and that's before you even consider watching the sunset in Oia, or making the hike to Oia or Skaros Rock. Those three things are obviously worth doing, as you'll find yourself taking one photo, after another, after another. Not just walking, but if you have enough funds, you can stay in a hotel that has these views from your hotel room, balcony or pool, and this is what people think of when they come to Santorini. When it comes to beautiful views, it really does have an infamous reputation around the world, and with good reason.
2. Exquisite Hotels and Restaurants
This comes into play with the beautiful views mentioned above, but many of the hotels and restaurants are on the edge of the cliff and make your vacation a dream. For the restaurants the service, the quality of the food, the views are all impeccable. Lots of variation in the type of food to eat, be it Greek or international food. Plus, whether you're an avid seafood lover, meat lover, or even a vegetarian, Santorini has you covered. When it comes to hotels, what strikes me the most as a hotel guest is that you feel like whatever hotel room you stay in, you are isolated with an unreal view. Unlike the time you spend outside your hotel room, it's just you and the view. No obstructions. You won't tend to see many other people, and the island's overcrowding doesn't feel like it when you're at your hotel, as fewer people are usually accommodated. Let's not forget that you also have the luxury of the pool during your stay, it is never usually busy.
3. Excursions
While many people love to stay at their hotel and soak in the pool all day, for most people, myself included, it can get boring after a few days. If you want to explore and go on excursions, there are plenty of things to do on the small island. As mentioned above, if you like hiking, the hikes to Skaros Rock (in Imerovigli) or the long walk from Imerovigli to Oia are worthwhile. Keep in mind that the hike takes about 2.5 hours, and it's best to avoid doing this during peak sunlight hours or you'll just run out, speaking from experience. Other day trips include a boat trip to the nearby volcano and a chance to swim in hot springs. There are also many wineries on the island, so wine tasting is a nice break from all the wine… I mean the cocktails you'll drink while eating on the island. There are many sights to see throughout the island, including Ammoudi Bay and Castle in Oia, the Prophet Elias Monastery, and the Greek ruins of Akrotiri in the south of the island. There is so much to do, and it's all very close.
4. Time
Blue skies and sunshine are almost part of the furniture in Santorini. It's nighttime an island that has warm weather year-round, and can be quite cold during the winter months of December and January. However, the rest of the year, the weather is perfect for tourists. Clouds are almost non-existent during the summer months and rain is also unheard of. It's usually never too hot (33+ as an example) when you're there, as it's the perfect temperature for swimming in your pool during the day and going for walks at night.
5. Transportation
While there are plenty of car rental places out there, not everyone has the perfect vacation when they have to worry about driving on the wrong side of the road on short, winding roads with other impatient Greek drivers, so luckily the buses are fantastic on the road. island. The main bus station is in Fira and it can literally take you everywhere on the island. Buses between the four hot sports, the airport and the seaport come regularly and are easy to drive. Also, a nice detail, which is not just Santorini, is that there are two employees on the bus, one to take you and the other to take your money. There are no problems getting on or off the bus, and it's relatively easy. Also, because the island is so small, you won't expect to be on a bus more than 45 minutes to where you want to travel. Nice and easy to travel smoothly on the island without having to worry about renting a car. That being said, transport is not essential for all places, as it is ideal for walking between towns and villages depending on where you stay.
Okay, you're convinced. Do you want to book that trip to Santorini? Then take a look at Santorini hotels here.
But, before you do that, consider reading further and see what I really didn't like about Santorini and you may or may not agree with some of the points, but I'm sure some of you will relate and be completely taken aback. .
The 5 worst things about Santorini
1. Overcrowding
There's an ugly side to being too pretty, and the island falls victim to it. As I mentioned in the pros, Santorini's beauty has a reputation that can only be challenged by a few other places on this planet, but this attracts tourists from all over the world, and given the size of the island, it fills up quickly! Year after year it seems to be getting worse, and there are far too many people there for the size of the island. The airport (I'll come back to that later), the sights, the sunset in Oia, the tours, the buses, the bars, the castle. Just everything. Too many people, and your overcrowding can be claustrophobic. Everyone would love a secluded romantic getaway, and other than time in your hotel room, you won't get that experience here. Possibly having the best views with Ammoudi bay, castle and sunset, Oia is always crowded and the cute little streets with shops are just a nightmare to walk around and taking a picture anywhere in Oia is will be interrupted. by several people.
2. Expensive
Well, you can't expect to go to one of the world's hot spots and not expect to pay a few bucks, but Santorini is way too expensive. You will get a better bang for your buck on other islands in Greece such as Paros, Naxos or even Mykonos. That's why I think it's an ideal place for celebrities like footballers and models to go on a trip, but for us normal people, it's a lot of money! Staying in hotels with any sort of decent view will cost you an arm and a leg, and even hotels without a view will leave a big dent in your bank balance. The whole point of staying on the island is to stay in one of the four city/village hot spots, but good luck finding any kind of hotel for under £100 a night for a room, even for the most basic hotel or villa. without sight. Same for restaurants, and don't get me started on alcoholic beverages. Cocktails for £12-£20 a pop!? No, not for me. I get it, it's a beautiful view of the island, but there's a line and you just crossed it. If you want to find cheap food and cheap bars, they basically don't exist except some fast food places in Fira square.
3. Lake with good beaches
I'm not saying that I visited Santorini expecting that there would be beaches that are represented on many of the other islands in Greece, like the beaches in Mexico or Thailand. However, the island does not have good beaches and that is a fact. For many people, the beaches are a great attraction for people who visit the destination and, in particular, an island. Santorini has the 'Red Beach', which is not nice but also dangerous for visitors. Visually it looks good once you're there, which is a challenge in itself, but if you don't want to slip on the rocks, you can swim in water that is far from clear and uncomfortable at all times. Having said that, it won't stop people from coming, and it's still packed! Other than this beach, there is literally nothing else Santorini has to offer in terms of beaches, so if that's your thing, you might want to reconsider.
4. Airport
The worst airport in the world. Okay, maybe that's an exaggeration, but in doing the research for this article, I'm not surprised by the number of 'world's worst airports' articles and individual reviews talking about their time at Santorini airport. Granted, you may only be there for a few hours on your way out, or if you're lucky you won't see it at all. However, your time there will be the most uncomfortable couple of hours of your life. You are packed like sardines once you get through security, after waiting an hour to check your bags. There is no room to sit, move, walk and even breathe. It was a horrible experience and it was not unique. Fortunately, if you go through all the people, there is an upstairs that has a few seats and you may be lucky to find one while you wait for your flight.
5. Donkeys in the Old Port
Just a personal annoyance of mine, but I hate it when animals are exploited their entire lives by lazy rich tourists. There are 300 steps to go up and down to visit places like the old port and Ammoudi Bay, and while the average person will have to walk and sweat, some people feel it is necessary to sit on the back of a donkey and pay 5 euros for that privilege. The horses are visually unhappy, and you can imagine, walking up and down 300 steps all day, with no time to relax, no shade to save you. Day after day after day. People may question this inclusion in the worst things in Santorini, but for me it has to be mentioned. This type of attraction is outdated and I hope people don't pay for this!
Do you still want to book Santorini? Well, I don't blame you. Everyone has their own preferences, and I cannot deny that someone wants to visit these beautiful islands, but there is an ugly side to every pretty face.
Book hotels in Santorini here.
Have a great trip whenever you are on the go.