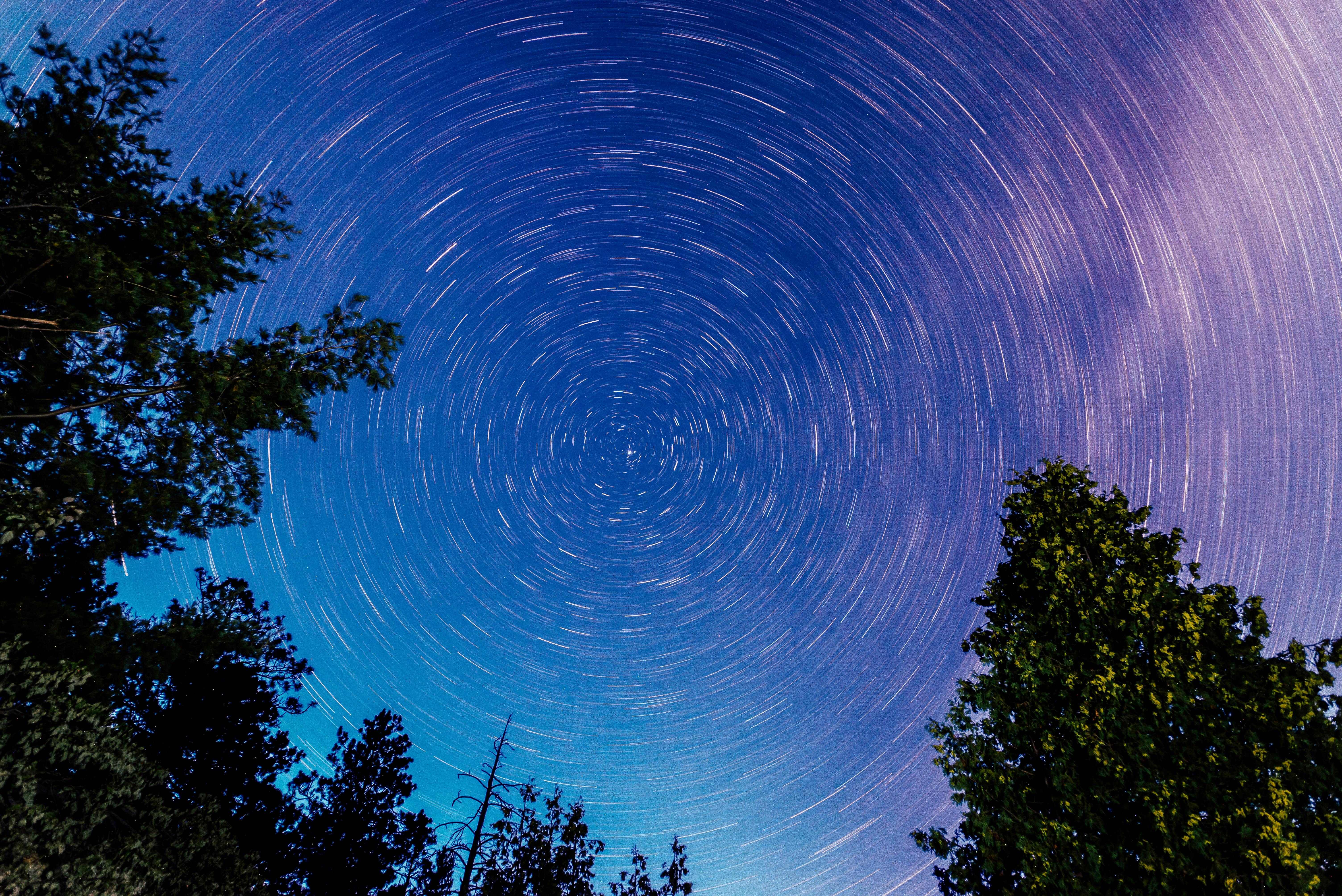 Latest international cost of living ranking
The ranking of general international cost of living indices is reported in April 2010 using New York as the base city. The indices are calculated using the prices of specific quantities of the same goods and services at each location, based on expatriate spending patterns across 13 broad categories (basket groups).
The cost of living studied is the cost of maintaining an expatriate standard of living. When comparing the cost of living between different locations, the goal is to calculate the difference in the cost of living and express this as an index of the cost of living by dividing the cost of living at Location A by the cost of living at Location B.
The cost of living index reports the difference in the cost of living between the 2 locations for the same items purchased. For example, an index of 140 means that the location is 40% more expensive than the comparer location. This would mean that a person moving between the two places would need to earn 40% more to have the same standard of living as they currently have.
Tokyo is the most expensive place in the world for expats. Tokyo is also the most expensive place in the world for accommodation, while it is the fourth most expensive place in the world for shopping. Brasilia has climbed 9 places from October 12, 2009 to be the third most expensive place in the world to live for expats. Sydney has skyrocketed in the rankings to 10th place, having been in 15th place in January this year. Dubai has dropped another 8 spots after dropping 9 spots in the previous quarter to fall outside of the top 10 and is now ranked 26th, but interestingly enough it remains the most expensive place for restaurants, dining out and hotel costs.
The one that rose the fastest is Ashgabat in Turkmenistan, which climbed 94 places from 257 to 163. The relative cost of living of expatriates in Gibraltar has also risen considerably, rising 94 places to 92. South Africa has seen a significant increase in the global cost in terms of life mainly due to the strengthening of the Rand. Cape Town has climbed 53 spots to rank 193.
Alcohol and tobacco is most expensive in southern Tarawa in Kiribati, followed by Moroni in the Comoros and Oslo in Norway. Clothes are most expensive in Manama, Bahrain, followed by Moscow, Russia. Education is more expensive in Caracas, Venezuela and Brasilia in Brazil. Groceries are more expensive in Kiribati. Oslo, Norway is the most expensive for transportation.
The full list of general international cost of living classifications for January 2010, along with the previous quarter's classification, and the classification change is as follows:
April 2010 Rank Country, City (January 2010 Ranking)[Change in Rank]
1 Japan, Tokyo (1) [0]
2 Switzerland, Geneva (2) [0]
3 Brazil, Brasilia (3) [0]
4 Switzerland, Zurich (4) [0]
5 Norway, Oslo (6) [-1]
6 Denmark, Copenhagen (7) [-1]
7 Venezuela, Caracas (8) [-1]
8 China, Hong Kong (5) [3]
9 Liechtenstein, Vaduz (9) [0]
10 Australia, Sydney (15) [-5]
11 Central African Republic, Bangui (10) [1]
12 Kiribati, South Tarawa (24) [-12]
13 New Caledonia, Noumea (13) [0]
14 Greenland, Nuuk (14) [0]
15 Germany, Munich (16) [-1]
16 France, Paris (17) [-1]
17 Solomon Islands, Honiara (20) [-3]
18 Cameroon, Douala (12) [6]
19 Bermuda, Hamilton (25) [-6]
20 Monaco, Monaco (23) [-3]
21 San Marino, San Marino (22) [-1]
22 Italy, Milan (21) [1]
23 Vanuatu, Port Vila (28) [-5]
24 Chad, N'Djamena (11) [13]
25 Papua New Guinea, Port Moresby (27) [-2]
26 United Arab Emirates, Dubai (18) [8]
27 Germany, Frankfurt (29) [-2]
28 Korea Republic, Seoul (26) [2]
29 Gabon, Libreville (33) [-4]
30 UK, London (37) [-7]
31 Austria, Vienna (30) [1]
32 Finland, Helsinki (31) [1]
33 Italy, Rome (35) [-2]
34 Germany, Cologne (36) [-2]
35 Russia, Moscow (38) [-3]
36 Croatia, Zagreb (32) [4]
37 Australia, Melbourne (43) [-6]
38 Australia, Canberra (44) [-6]
39 Ireland, Dublin (39) [0]
40 Comoros, Moroni (42) [-2]
41 Qatar, Doha (34) [7]
42 Angola, Luanda (19) [23]
43 Isle of Man, Douglas (52) [-9]
44 Belgium, Brussels (45) [-1]
45 Holland, Amsterdam (50) [-5]
46 Australia, Perth (59) [-13]
47 Micronesia, Palikir (49) [-2]
48 Mali, Bamako (40) [8]
49 Germany, Hamburg (47) [2]
50 Germany, Bonn (48) [2]
51 Slovakia, Bratislava (53) [-2]
52 Cameroon, Yaoundé (46) [6]
53 Taiwan, Taipei (41) [12]
54 Guernsey, St Peter Port (61) [-7]
55 Spain, Madrid (62) [-7]
56 Congo, Brazzaville (214) [-158]
57 Canada, Toronto (60) [-3]
58 Iceland, Reykjavik (64) [-6]
59 Togo, Lomé (51) [8]
60 Singapore, Singapore (65) [-5]
61 Turkey, Ankara (56) [5]
62 Germany, Berlin (66) [-4]
63 United States, New York NY (54) [9]
64 Nigeria, Lagos (58) [6]
65 Bahamas, Nassau (55) [10]
66 Bahrain, Manama (57) [9]
67 Tuvalu, Funafuti (72) [-5]
68 Jersey, Saint Helier (74) [-6]
69 United States, Boston Mass (67) [2]
70 Vatican City, Vatican City (73) [-3]
71 Spain, Barcelona (76) [-5]
72 United States, San José Calif (70) [2]
73 Nauru, Yaren (75) [-2]
74 United Arab Emirates, Abu Dhabi (71) [3]
75 Senegal, Dakar (80) [-5]
76 Canada, Vancouver (78) [-2]
77 United States, San Francisco California (68) [9]
78 Luxembourg, Luxembourg (79) [-1]
79 Czech Republic, Prague (69) [10]
80 Hungary, Budapest (83) [-3]
81 UK, Glasgow (89) [-8]
82 Estonia, Tallinn (82) [0]
83 Palau, Melekeok (81) [2]
84 Falkland Islands, Stanley (93) [-9]
85 Sweden, Stockholm (84) [1]
86 Australia, Brisbane (102) [-16]
87 Portugal, Lisbon (91) [-4]
88 Canada, Calgary (95) [-7]
89 Guinea-Bissau, Bissau (85) [4]
90 Burkina Faso, Ouagadougou (96) [-6]
91 Colombia, Bogota (77) [14]
92 Gibraltar, Gibraltar (186) [-94]
93 Malta, Velletta (90) [3]
94 United States, Anchorage AK (94) [0]
95 Djibouti, Djibouti (86) [9]
96 Ivory Coast, Abidjan (97) [-1]
97 UK, Birmingham (108) [-11]
98 New Zealand, Auckland (113) [-15]
99 Azerbaijan, Baku (99) [0]
100 Haiti, Port-au-Prince (92) [8]
101 United States, Philadelphia Pa (103) [-2]
102 United States, Los Angeles Calif (101) [1]
103 Andorra, Andorra la Vella (109) [-6]
104 Benin, Cotonou (104) [0]
105 UK, Leeds (117) [-12]
106 Greece, Athens (115) [-9]
107 United States, Washington DC (112) [-5]
108 Trinidad and Tobago, Port of Spain (100) [8]
109 Samoa, Apia (107) [2]
110 China, Beijing (121) [-11]
111 Sudan, Khartoum (130) [-19]
112 Cayman Islands, George Town (111) [1]
113 Serbia, Belgrade (106) [7]
114 Montenegro, Podgorica (128) [-14]
115 Canada, Montreal (120) [-5]
116 Lebanon, Beirut (105) [11]
117 Cape Verde, Praia (118) [-1]
118 St. Helena, Jamestown (125) [-7]
119 United States, Baltimore Md (116) [3]
120 India, Mumbai (122) [-2]
121 Sao Tome and Principe, Sao Tome (87) [34]
122 Seychelles, Victoria (88) [34]
123 United States, San Diego Calif (119) [4]
124 Barbados, Bridgetown (129) [-5]
125 Marshall Islands, Majuro (131) [-6]
126 Israel, Jerusalem (110) [16]
127 Lithuania, Vilnius (126) [1]
128 Australia, Adelaide (145) [-17]
129 Poland, Warsaw (136) [-7]
130 Saudi Arabia, Riyadh (124) [6]
131 Zambia, Lusaka (123) [8]
132 Indonesia, Jakarta (127) [5]
133 United States, Seattle Wash (133) [0]
134 Kuwait, Kuwait City (140) [-6]
135 Chile, Santiago (172) [-37]
136 China, Shanghai (173) [-37]
137 Martinique, Fort-de-France (139) [-2]
138 Niger, Niamey (135) [3]
139 United States, Miami Fla (134) [5]
140 United States, Portland Ore (138) [2]
141 United States, Chicago Ill (143) [-2]
142 Kazakhstan, Almaty (137) [5]
143 Canada, Ottawa (151) [-8]
144 Mauritius, Port Louis (144) [0]
145 Guinea, Conakry (114) [31]
146 India, New Delhi (153) [-7]
147 Latvia, Riga (148) [-1]
148 Puerto Rico, San Juan (146) [2]
149 Jordan, Amman (142) [7]
150 India, Chennai (159) [-9]
151 Tanzania, Dar es Salaam (132) [19]
152 Cyprus, Nicosia (163) [-11]
153 Republic of Georgia, Tbilisi (147) [6]
154 Guam, Hagatna (152) [2]
155 Slovenia, Ljubljana (162) [-7]
156 Malawi, Lilongwe (158) [-2]
157 Ukraine, Kiev (160) [-3]
158 Uruguay, Montevideo (176) [-18]
159 Grenada, Saint George's (161) [-2]
160 Jamaica, Kingston (149) [11]
161 Botswana, Gaborone (150) [11]
162 India, Calcutta (166) [-4]
163 Turkmenistan, Ashgabat (257) [-94]
164 India, Hyderabad (171) [-7]
165 Liberia, Monrovia (154) [11]
166 Rwanda, Kigali (156) [10]
167 Maldives, Male (155) [12]
168 United States, Jacksonville Fla (164) [4]
169 United States, Cleveland Ohio (169) [0]
170 Moldova, Chisinau (167) [3]
171 Equatorial Guinea, Malabo (174) [-3]
172 United States, Tampa Fla (168) [4]
173 United States, Dallas Tex (165) [8]
174 United States, Atlanta GA (170) [4]
175 United States, Phoenix Ariz (177) [-2]
176 Fiji, Suva (192) [-16]
177 Sierra Leone, Freetown (141) [36]
178 United States, Milwaukee Wis (181) [-3]
179 United States, Denver Colo (175) [4]
180 Ghana, Accra (98) [82]
181 South Africa, Johannesburg (217) [-36]
182 United States, Charlotte NC (182) [0]
183 Macedonia, Skopje (183) [0]
184 United States, Detroit, Michigan (195) [-11]
185 United States, Pittsburgh Penn (185) [0]
186 Timor-Leste, Dili (178) [8]
187 Democratic Republic of Korea, Pyongyang (205) [-18]
188 Romania, Bucharest (179) [9]
189 Somalia, Mogadishu (194) [-5]
190 Mexico City, Mexico City (193) [-3]
191 United States, Austin Tex (196) [-5]
192 Algeria, Algiers (180) [12]
193 South Africa, Cape Town (246) [-53]
194 United States, Columbus Ohio (198) [-4]
195 Gambia, Banjul (184) [11]
196 Honduras, Tegucigalpa (189) [7]
197 India, Bangalore (209) [-12]
198 Philippines, Manila (190) [8]
199 Antigua and Barbuda, Saint John's (187) [12]
200 Bulgaria, Sofia (211) [-11]
201 Afghanistan, Kabul (191) [10]
202 Syria, Damascus (203) [-1]
203 Kosovo, Pristina (206) [-3]
204 Morocco, Rabat (197) [7]
205 United States, Fort Worth Tex (200) [5]
206 United States, Las Vegas Nev (204) [2]
207 Mozambique, Maputo (157) [50]
208 Burma, Yangon (218) [-10]
209 Iran, Tehran (188) [21]
210 South Africa, Pretoria (233) [-23]
211 Saint Kitts and Nevis, Basseterre (201) [10]
212 Kenya, Nairobi (210) [2]
213 United States, San Antonio Tex (216) [-3]
214 Belarus, Minsk (244) [-30]
215 Brunei, Bandar Seri Begawan (208) [7]
216 Egypt, Cairo (230) [-14]
217 Cuba, Havana (202) [15]
218 Namibia, Windhoek (199) [19]
219 South Africa, Durban (252) [-33]
220 Peru, Lima (207) [13]
221 Saint Vincent and the Grenadines, Kingstown (212) [9]
222 United States, Houston Tex (213) [9]
223 Guyana, Georgetown (221) [2]
224 Thailand, Bangkok (215) [9]
225 United States, Indianapolis Ind (219) [6]
226 Vietnam, Hanoi (222) [4]
227 Dominica, Roseau (226) [1]
228 Guatemala, Guatemala City (245) [-17]
229 Albania, Tirana (223) [6]
230 Ethiopia, Addis Ababa (231) [-1]
231 USA, St. Louis MO (224) [7]
232 United States, Memphis Tenn (229) [3]
233 Lesotho, Maseru (220) [13]
234 Costa Rica, San José (235) [-1]
235 Madagascar, Antananarivo (227) [8]
236 United States, El Paso Tex (228) [8]
237 Armenia, Yerevan (225) [12]
238 Eritrea, Asmara (254) [-16]
239 Democratic Republic of the Congo, Kinshasa (63) [176]
240 Dominican Republic, Santo Domingo (232) [8]
241 Oman, Muscat (237) [4]
242 Mauritania, Nouakchott (234) [8]
243 Belize, Belmopan (236) [7]
244 Uganda, Kampala (242) [2]
245 Panama, Panama City (240) [5]
246 El Salvador, San Salvador (239) [7]
247 Nicaragua, Managua (238) [9]
248 Burundi, Bujumbura (241) [7]
249 China, Shenzhen (253) [-4]
250 China, Wuhan (260) [-10]
251 Malaysia, Kuala Lumpur (247) [4]
252 Laos, Vientiane (243) [9]
253 Bangladesh, Dhaka (248) [5]
254 China, Dalian (272) [-18]
255 Tunis, Tunisia (250) [5]
256 Saint Lucia, Castries (249) [7]
257 China, Macau (255) [2]
258 Swaziland, Mbabane (251) [7]
259 Kyrgyzstan, Bishkek (274) [-15]
260 Bosnia and Herzegovina, Sarajevo (256) [4]
261 Uzbekistan, Tashkent (275) [-14]
262 Nepal, Kathmandu (263) [-1]
263 Mongolia, Ulaanbaatar (280) [-17]
264 Paraguay, Asuncion (268) [-4]
265 Tonga, Nuku'Alofa (264) [1]
266 Iraq, Baghdad (258) [8]
267 Suriname, Paramaribo (259) [8]
268 Libya, Tripoli (265) [3]
269 ​​Pakistan, Lahore (261) [8]
270 Bolivia, La Paz (262) [8]
271 Pakistan, Islamabad (266) [5]
272 China, Guangzhou (278) [-6]
273 Pakistan, Karachi (267) [6]
274 Ecuador, Quito (269) [5]
275 Cambodia, Phnom Penh (270) [5]
276 Sri Lanka, Colombo (271) [5]
277 Tajikistan, Dushanbe (273) [4]
278 Bhutan, Thimphu (276) [2]
279 Argentina, Buenos Aires (277) [2]
280 Yemen, Sanaa (279) [1]
281 China, Tianjin (281) [0]
282 Zimbabwe, Harare (282) [0]